Our Doctors are heavily tenured in General Dentistry and have gone beyond the limits of the average dentist. Dr. Ambrosio and Dr. Maldonado have undergone specialized training at the Las Vegas Institute (LVI) and the Pankey Institute. They are committed to providing the highest quality of care, in a warm, friendly, and comfortable environment.
The accumulation of years of dentistry experience and access to the most advanced cosmetic dental procedures and restorative/reconstructive materials enables them to recreate (or create) almost any degree of aesthetic dental results imaginable.
Our doctors graduated from Fairleigh Dickinson University Dental School on June 1st, 1986 as Doctors of Dental Medicine DMD.
They are passionate about learning and remain current in the latest cosmetic dentistry techniques by attending advanced dental seminars, workshops, and courses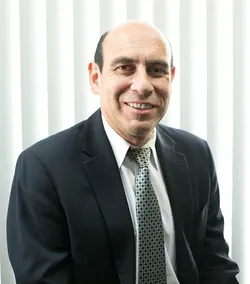 The doctors have taken Advanced Continuing Education courses at:
E4D Planmeca Seminar for one day crowns
They are members of the:
DOCS conscious sedation
Academy of Cosmetic Dentistry
Community Service
Smiles for Life – whitening for Charity (2001- present) (March - June)
Give Kids a Smile (2007-present)
Dominican Republic Dental Mission (September 2011)
Open Wide Foundation Dental Mission in Guatemala (May 2015)
Cheerful Heart Dental Mission DR/HAITI (March 2018)
Cheerful Heart Dental Mission DR/HAITI (March 2019)
Unable to do a mission due to COVID 19 (March 2020)
In addition, Dr. Ambrosio teaches at:
Rutgers School of Dental Medicine, Assistant Professor, full time, Oral Diagnosis, August 2021-present
Rutgers School of Dental Medicine ,Course Director, Operative Dentistry III (September 2016 – August 2021)
Rutgers School of Dental Medicine (Clinical assistant professor, September 2012- Present)
Rutgers School of Dental Medicine (From practice to preceptor program, September 2012- May 2014)
St. Joseph's Hospital Medical Center (Assistant clinical attendant, February 2006- Present)
Dr. Ambrosio have taken special and advanced training at:
Spear Study Club, 2013-present
Leadership series, Toastmaster International, 2001-present
St. Joseph's Hospital, Paterson, NJ, Oral and IV Sedation (2006)
Rutgers School of Dental Medicine
- (RSDM/AAID Maxi Course, September 2014 – June 2015)
Montefiore (The University Hospital for Albert Einstein College of Medicine)
- (Periodontal Surgery for general dentist)
Spear Institute
-Treatment Planning, March 2015
- Facially Generated Treatment Planning workshop, March 2016
- Occlusion in Clinical Practice workshop March 201
- Prosthetic-Implant workshop, December 2017
- Restorative design workshop, December 2018